Vice President & Principal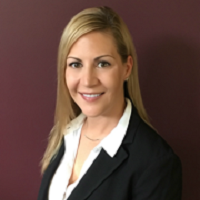 Nicole Egger-Gutermuth joined Slayton Search Partners in 2019 as a Vice President & Principal. Nicole's focus is on supporting Slayton partners with engagements in the consumer group, while also developing and expanding her own client relationships.
Nicole is a creative, results-oriented professional with outstanding strategic planning, communication, organizational, and problem-solving abilities. She has amassed over 10 years of experience in recruiting at both the corporate and agency levels. Her expertise includes optimizing talent acquisition, client relations, change management, process improvement, vendor management, and candidate experience.
Prior to joining the firm, Nicole served as a Managing Consultant in Retail and Consumer Markets for a global organizational consulting firm. She was instrumental in growing that business, resulting in hundreds of thousands of added earnings. Before that endeavor, Nicole held Director of Recruiting and Director of Talent Acquisition roles.
Education
Bachelor of Science, University of North Florida