Exploring the Past, Present, and Future of the Private Equity CFO Role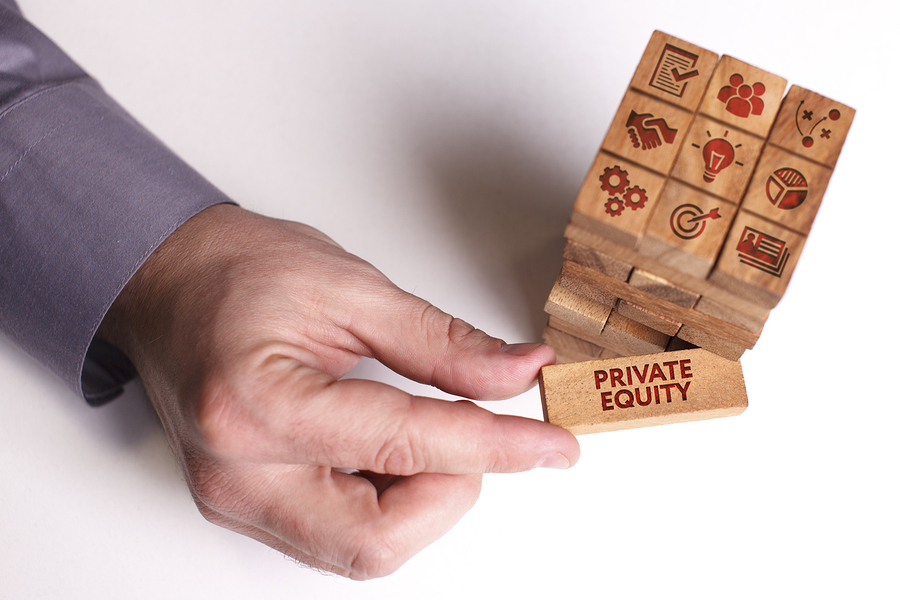 The Chief Financial Officer role in any company, especially in a middle market private equity business, is a powerful position. However, this wasn't always the case. There has been a distinct evolution of the CFO role over the last 35 years. In order to understand the progression and prominence of the CFO function, we examined its growth and spoke with two exceptional CFO thought leaders.
Where the Private Equity CFO Role Is Today
The CFO role began in Fortune 500 companies as far back as the 1950's, but in the 1980's, private equity backed firms began to replace Controllers or Bookkeepers with CFOs in an effort to strategically create greater value. Studies show that aligning the CFO with the vision of investors was key, and breakdowns in this area contributed to retention difficulties in the role. Today, 82% of investors believe that a successful CFO can have a fundamental impact on driving value in a company. This is how many middle market businesses are benefiting from the qualities of a modern, strategic CFO. They see advancements in the use of KPIs, technology, and the interpretation of financial data to make sounder business decisions.
Today's CFO can no longer just crunch the numbers each month and repeat the process. Instead, modern middle market CFOs are out in the business, gaining an understanding of the key levers of the organization and then creating metrics and information to monitor and improve upon those key levers. They are meeting with functional leaders and their teams, explaining the financial impact of their decisions and actions while helping improve overall company performance and results. Deloitte appropriately summarizes the four faces of a modern private equity CFO as Catalyst, Strategist, Steward, and Operator.
Additionally, CFOs are expanding their networks, learning from peers while progressing in their careers. Jack McCullough is the author of "Secrets of Rockstar CFOs" and founder of The CFO Leadership Council. The Council is an organization that includes 1800 members across 27 chapters, the majority of members being CFOs. Jack expressed how the CFO role has evolved from "Best Accountant" into a strategic partner to the CEO and senior management team. He also mentioned that more CFOs are becoming CEOs, citing recent promotions of this nature at Best Buy, Shake Shack, and Nextdoor.
Successful CFOs are engaging in discussion and debate with their CEO, offering financial and analytic information to support, defend, or challenge key decisions. These are just a few ways a CFO brings increased value to their business. For a real-world example, I spoke with Louis Berezovsky, CFO of Eagle Infrastructure Services. Louis commented that, as CFO, he has always made a point to insert himself into other functional areas in the organization, gaining experience and responsibilities in HR, Legal, IT, and M&A. In the middle market, resources don't always allow for an organization to hire internal strategic resources in these and other functions, requiring someone to step into a leadership role. This is where Louis feels the CFO can make an impact outside their normal finance and accounting responsibilities.
Both Jack and Louis agreed that an effective CFO allows the CEO to be the CEO. For instance, in the case of the commercially-focused and entrepreneurial CEO, an effective CFO is comfortable and capable of taking a leadership role in other, more internal functions. When the CFO fulfills strategic duties in Operations, Supply Chain, HR, and IT, this frees up the CEO to concentrate on the business at the highest level.
Where the Private Equity CFO Role Is Going
The future of the CFO in the middle market is clearly evolving from the past and the present and into the future. CFOs will be less focused on looking back and more concentrated on looking forward. With a strong Controller and/or accounting team, the CFO of the future needs to be looking ahead while using metrics to make decisions that benefit the future of the company. Jack McCullough believes more Chief Financial Officers will have backgrounds in financial planning and analysis or investment banking, both future-looking areas when compared to traditional accounting.
In discussing the future of the private equity CFO role with Louis Berezovsky, the conversation turned to Controllers who might have a desire to become a CFO. How can these aspiring individuals grow? Louis recommended gaining an understanding of operating with a complex capital structure, including navigating credit agreement terms and debt covenants. They must understand how to operate in a high growth environment including M&A and organic growth while proactively investing in IT systems, processes, and people to support the growth. Mastering the M&A process and related integration planning and execution is key to success.
Additionally, aspiring CFOs are wise to build out the financial reporting to ensure all relevant and actionable information is available to management and the Board of Directors. Implementing a disciplined process of budgeting and forecasting, including the development of a detailed financial model, provides visibility and clear expectations of projected financial results and can set an individual apart. Ultimately, reaching the CFO position means becoming the leader that people want to come to for evaluating decisions and gaining an understanding in areas throughout the organization.
These conversations align with Deloitte's key attributes of the private equity CFO of the future, traits that include being a key contributor to strategy, champion of technology, talent nurturer, custodian of data, value creator, challenger to management, and visionary predictor. Overall, it's clear that CFOs have a terrific opportunity in today's middle market businesses. Their financial acumen, capacity for understanding all facets of a business, and ability to find opportunities for bringing value to the business will set them up for healthy growth in their responsibilities and careers.
Read this next:
Why HR Executives Are Flocking to the Private Equity Industry
Linking Private Equity Talent to Growth: Takeaways from an Insightful Hunt Scanlon Conference
CEO Turnover in the Private Equity Sector
---