CFO Q&A: Understanding the Cross-Functional Leader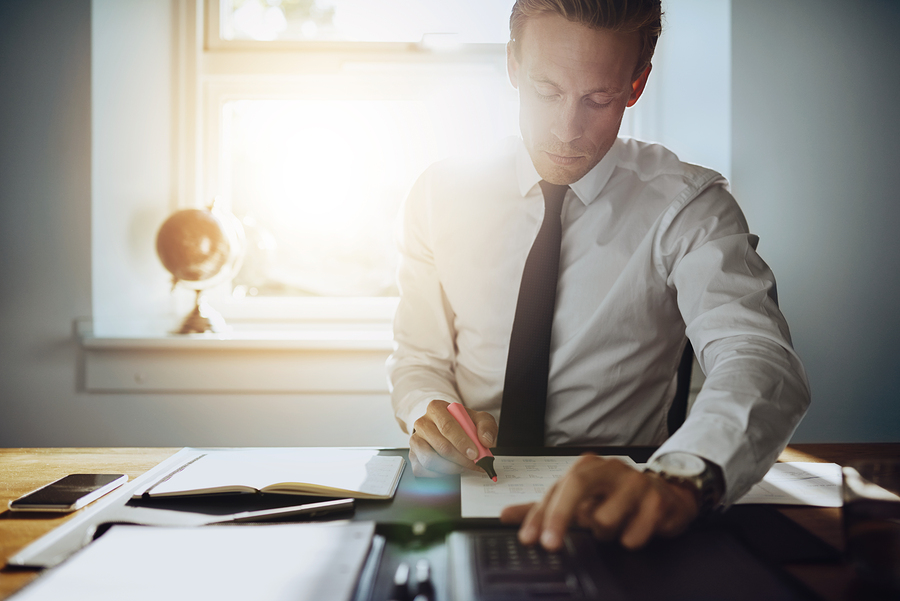 This is the third in a series of interviews with leading middle market executives across the nation. We explore what helped them achieve success, what best practices they live by, and their thoughts on building highly effective teams.
Paul Janicki is CFO at Sierra Nevada Brewing Co., a family owned brewery founded in 1980 and headquartered in Chico, California. Sierra Nevada has grown to become one of the premier craft breweries operating in the United States.
Q: As you reflect on your past experience, how has your overall career shaped you as a CFO?
Paul: I'm not your typical CFO. I have a BS and MS in Chemical Engineering and an MBA, so I started my career on the operational side. It definitely put me on a different path. Although CPA-type experience is important, I see more and more companies understand the value and need for a more strategic CFO who can deliver a deeper analysis and understanding of what the numbers really mean. In many cases, the critical role of the CFO is communication; go beyond the spreadsheets and explain what is the situation, what are the options and what is the ultimate recommendation. I've had a variety of experiences working for a F50 organization, mid cap private companies and entrepreneurial ventures, all of which have reinforced that one size doesn't fit all. You cannot take a solution that worked at Dow Chemical, take it to a smaller private company and say "this is what you do." It just doesn't work that way.
Q: When you came out of school, you moved into engineering roles at Dow Chemical. How did you get into Finance and how did your early experience outside of it shape your career?
Paul: When I joined Dow, I was hired into their inaugural Future Leaders program. I got involved with the development and commercialization of novel products, and found I was running a small business doing the research, production, customer trials and related business tasks. I had just finished my MBA and was approached by Dow's Treasurer. His ideal profile for Finance roles was a technical education plus an MBA. The engineering background trains you to think, problem solve, and break complex problems down in order to guide a project through to completion. Since then, I've leveraged a lot of those skills and experiences. While I was at Dow, I became quite adept at examining a situation and quickly analyzing what needed to be done at both a strategic and tactical level to be successful with sustainable solutions. This ability led me down a path of larger and more complex assignments.
Q: What led to your success at Dow?
Paul: When you have success with a company for an extended period of time, people acknowledge that you know how to play that company's tune, but wonder if you can be successful in different organizations. At Dow, there was plenty of opportunities to play different roles. Every 3 or 4 years, I was able to move into various positions at different subsidiary companies, which meant I was frequently being introduced to different lines of business. What I learned most was adaptability and the aptitude to go into a situation and not only hit the ground running, but to implement sustainable solutions. One of the things I also do is look several phases into the future, so that the work we do today sets us on the right path for tomorrow.
Q: When you moved from Dow to Roquette, what were the opportunities/challenges in moving from a F50 to a $500-600 million family business?
Paul: Like any big corporation, you have a lot of assets, people with marketable skills. Dow is actually like a holding company, with a wealth of skills and knowledge. Going to Roquette, the pool obviously wasn't as deep. When I got there, I quickly assessed the situation including the business, market and company culture. They were in the red financially, and going in the wrong direction. I analyzed what was going on, restructured the business to become profitable and then helped to grow it, because if a company isn't growing, it's dying.
Q: In your role today, at Sierra Nevada, what was it they needed from you as the new CFO?  Were there any pressing issues that needed to be addressed?
Paul: When I joined Sierra Nevada, I spent the first 30-60 days interviewing people to understand where we were and where we wanted to go. When I approached the CEO, he said, "Paul, the reason we hired you is because we're not sure what needs to be done nor do we know what to expect from a CFO of your caliber." I replaced a retiring CFO.  He was very good, but was more of your classic CFO with an Accounting background; he started as their CPA and eventually joined the company. With now two production locations and a growing business in a dynamic industry, they recognized the need for someone who could guide them to a strong future, create some effective structure and establish robust financial systems. My biggest focus was to ensure that we had the correct information and analysis to make good business decisions while managing risk within the framework of the company's strategy and core values.
Q: What are some of the lessons you've learned in your years as CFO?
Paul: It's critical that a CFO be an advisor and offers analysis, insights and recommendations on decisions relating to finance and strategy to both optimize and grow the business. I see my current role as helping Sierra Nevada extend their timeline for planning and anticipating the future, in support of our ongoing operational and growth strategy.
Q: For anyone interested in becoming a CFO in the middle market, what advice do you have?
Paul: A successful person in today's business, whether it's private or public, has to take an enterprise-wide, cross-functional approach to things. While a future CFO certainly needs to understand the foundational finance and accounting responsibilities, they also need to think broader, about operations and other functions, as well as about the marketplace. While others will look to you for the numbers, you have to explain those numbers within the context of the operations and marketplace because numbers, in isolation, aren't that useful.
SUMMARY
Paul is the perfect example for how today's middle market CFO needs to be more than the accounting and finance leader. Today's CFO needs to be involved in all facets of the business and, with a close connection to the financials, be a valued advisor to the CEO, ownership and senior leaders. Embodying this strategic role is what sets the top CFOs apart from the rest and helps a business truly thrive.
---