CEO Q&A: Exploring What It Takes to Be a Successful Leader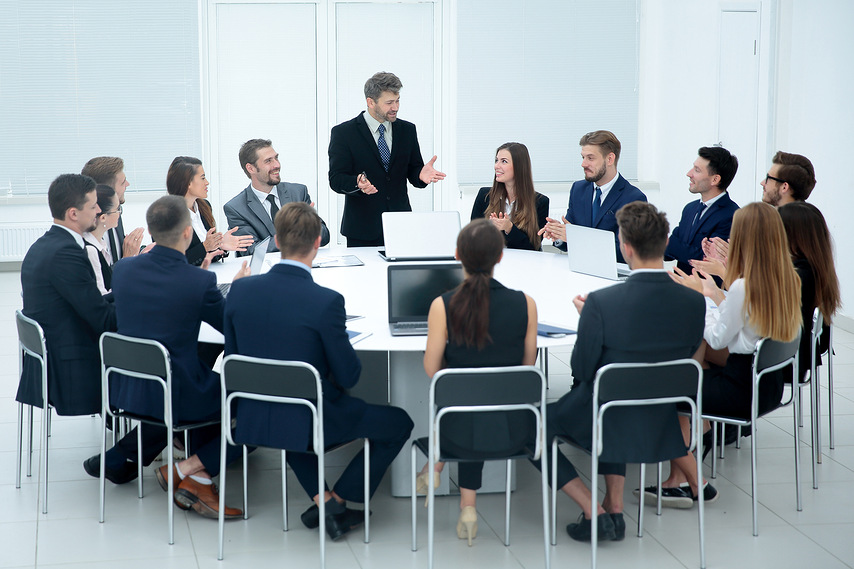 This post is the first in a series of interviews with leading middle market executives across the nation. We explore what helped them achieve success, what best practices they live by, and their thoughts on building highly effective teams.
Brian McSharry is currently President & CEO of RESA Power Solutions, a portfolio company of Audax Group.  He joined the organization less than a year ago.  Prior to leading RESA, Brian was President & CEO of Dynatect, also a portfolio company of Audax Group.
Brian's prior roles include President of Trelleborg's American operations from 2009 to 2012, and President of Gamma Holdings North America, preceded by roles of increasing responsibility within operations, sales and marketing.  Brian holds a degree in mechanical engineering from Kingston College in London.
Q. Brian, begin by providing us with an overview of the success achieved during your leadership at Dynatect.
Brian: Following the purchase of Dynatect (then known as A&A Manufacturing), the leadership had gone nowhere in executing on their strategy.  Their strategy and growth plans were solid.  As a domestic leader, they had planned to expand globally as well as diversify into complementary product lines. When I took over, we completed 4 acquisitions in 18 months, which included acquisitions of complementary product lines as well as international acquisitions. When we exited 18-24 months later, we had almost doubled the revenue.
Q. Looking back on your career, what best prepared you for success at Dynatect and overall within middle market?
Brian:  Having had a sharp career path in a publicly held company in the UK, supported by having the desire and energy to take some international assignments, put me in really good stead to build an international business.  My operational experience from shop floor through senior management, and understanding all of the cultures across Europe and across America, allowed me to build this international portfolio.  I had lots of support and was given a whole lot of autonomy in the public sector under a prior CEO who led with the management style of, "hire well, get out of their way, and let them get on with it."  He gave me very specific strategic direction, got out of the way, and left me to execute strategy. That's now a management tool that I use 100% every day of the week.
Q. Transitioning to middle market, what were the best practices you were able to bring to Dynatect?
Brian:  Given a lot of tools from my experience in the public sector, my job was to pull the right tools out for the right job.  I had to use specific tools out of my prior experience to fit the current scenario.  At Dynatect, we very quickly realized that the front end of the business needed some energizing and measurement and very specific controls in terms of focus, focusing on products and markets.  It was a bit of a shock when I got there. We sat down and very clearly plotted paths to get there, stuck to them, had clear goals and measured those goals.  On the operational side, we used relevant lean tools – we didn't run a formalized lean program, but we certainly brought in some of the appropriate measurement tools and accountability for the shop floor.
Q. When building a team, what have you looked for outside of normal requirements in terms of fit and culture?
Brian:  I'm not a person that is hung up on resumes and big schools, partly because I come from Europe. So I look for two major things when I'm interviewing someone.  First of all, I look at energy levels. If they can't display their energy in the first 15 minutes, they fall off the list, because I like to build a high-energy management team that works hard and plays hard.  By bringing into that environment someone who's low energy or an introvert, they'll fail.  Beyond energy, I look for key experiences that align with the responsibilities of the role in mind.  I don't look for any of the standard replies you get in an interview; I ask for specific accomplishments and achievements, identifying parallels with what I'm looking for this role to do and succeed.
Q. Do you recall a hire that didn't work and what did you learn from that?
Brian:  In recent years, we had someone highly intelligent, an individual who was a very nice guy but was risk-adverse and had diminished energy levels.  We went to the marketplace and brought in a new individual to turn around the energy levels and take a leadership role.  In six months, we had improved performance and metrics.  When I met the new guy, I came out of the interview extremely excited.  (confirmed Brian's formula for hiring leaders with not only experience but a healthy level of energy and excitement for making positive change).
Q. What advice would you give to an executive interested in running a private middle market company?
Brian:  Self motivation and desire to win is key.  You need to enjoy accountability; don't enter into the private equity world without that.  The role of the CEO is really a game of planning what to do and doing it. Decisive individuals who like to win and are willing to stand behind their actions are the people who will do well in private equity.  If you like to hide behind big corporate culture and layers of management and have a lack of accountability, then you should stay where you are.  Commitment is essential – the reward is massive but do not underestimate the level of personal commitment; you truly are asked to almost draw blood, but the end result is phenomenal.
Q. Based on your previous experiences, what criteria had you established in coming to the next step in your career?
Brian:  When I exited Dynatect, I thought that I wanted to slow down in life.  I joined another public company that wasn't a fast enough pace for me.  I'm looking for one last bout (to use an analogy of a boxer in the ring), to be challenged, to utilize my energy levels and have success for one final time.
SUMMARY
Successful private equity CEOs in the middle market, like Brian, believe that running a business requires a lot of energy, as well as people surrounding you with similar energy levels.  Brian's comments on hiring are very much in line with many CEOs who believe personal traits (energy, drive, interpersonal skills) are equally as important as functional or industry experience.
Brian's early general management experience is also a common theme with other private equity CEO's.  The opportunity to run a business with a great deal of autonomy and having success in that role allows individuals to display an ability to multi-task, one of the common traits found in successful middle market CEO's.
---